Doks.ai Features
Give your users a place to know more about your product
Feedback board is an online forum to collect and organize customer feedback, so you can make informed decisions about your product.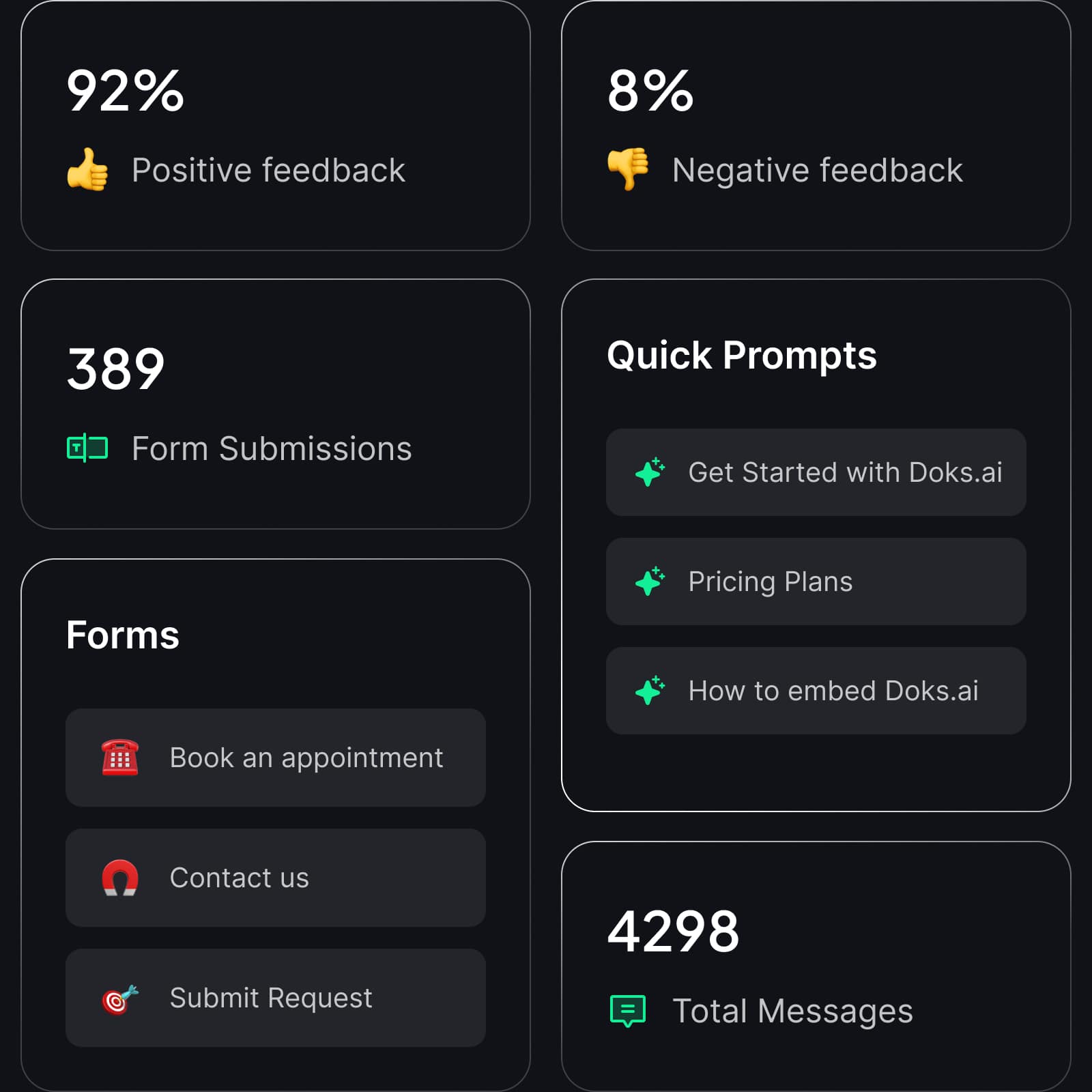 Use-cases of Doks.ai
How can I use Doks.ai?
Doks.ai is the perfect solution for companies looking to streamline their knowledge management processes, empower their customers, and cut support costs.
For Customer Support

Reduce your support ticket volume instantly

Doks.ai chatbot addresses the questions of your users in real time enhancing user satisfaction and reducing the burden on your customer support team.

For Documentations

AI responds to queries based on knowledge-base, and docs

Doks.ai is designed to understand natural language, making it possible to provide accurate and relevant results, even with complex or ambiguous queries.

For Customer Engagement

Automate with 24x7 multilingual customer support for docs

For Lead Generation

Reduce the constant back-and-forth communication
Features of Doks.ai
See all features
Doks uses ChatGPT to train your search bot on your very own documentation and knowledge-base content, allowing it to answer visitors' questions in real-time.
AI-powered search

AI search results are not only based on keywords but also on the context and meaning behind your query.

Bring your content from your knowledge base

Easily train from your existing knowledge base system, or from your public website, enhancing its functionality and making it more user-friendly.

Usage & analytics

Interact with ChatGPT using a conversational interface that simulates real human-like conversations.

Optimize your AI's response

Fine-tune the responses generated by ChatGPT to ensure they align with your organization's guidelines and preferences.

Train from multiple URLs

Expand your AI's knowledge by training it across multiple URLs or sources of information.

Embed as chatbot

Embed as chatbot on your website where your users are in 2 mins and let them chat with your website.
Implementation
Implement AI chatbot where your users are
Effortlessly integrate our secure and reliable API for fast and efficient payment transactions.
For Customer Support
Embed as floating button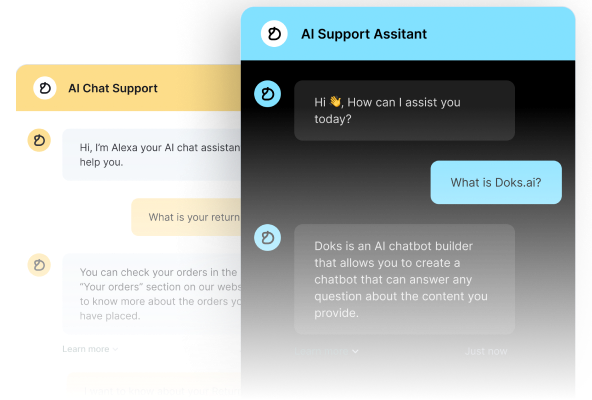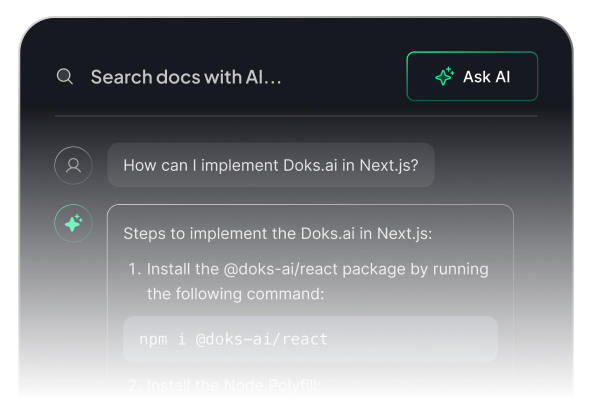 Bring your content

Coming Soon
Easily bring your data
Get Started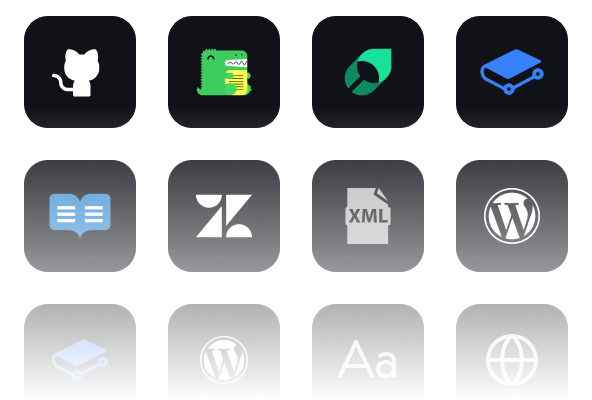 What's in the box?
A supercharged AI chatbot environment
We've brought together the best features for creating AI chatbot, and made them work seamlessly, so you don't have to setup anything.
Markdown support

Fine-tune prompt

Connect multiple URLs

Embed as chatbot

Customize UI

GitBook

Track usage

Light/dark theme